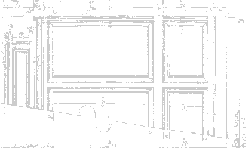 Richard Baronio, Project Management
previously Richard Baronio and Associates
HISTORY
Richard Baronio started in 1981 with small commissions to design and install built-in cabinets. He soon expanded into full residential design and construction, covering all aspects of a renovation project -- either working directly with a client on designs and drawings for an apartment, house, or loft, or working with a client's architect, designer, or decorator. He routinely guided a project through all administrative issues such as Landmarks' approvals and city building permits. Most members of his staff were trained in the visual arts which he believed added to the sensitivity and accuracy of the designs and building techniques. He offered both the home-owner and the design professional the consistent quality and attention to detail that earned him respect and a loyal clientele for three decades.
Over the years, projects varied in scale from simple installations of custom cabinetry and millwork to complex renovations involving all aspects of construction: plumbing, electrical, masonry, flooring, heating, ventilation, air conditioning, fireplaces, windows, painting, and exterior work such as roofing, greenhouses, and landscaping. Our emphasis has always been on quality and attention to detail, a high level of finish, superior service, and specialty craftsmanship.
Richard Baronio has been included in articles in This Old House, Elle Decor and the New York Times as well as the book The New American Apartment - Innovations in Residential Design and Construction.